KNOW YOUR OPTIONS – Alternatives to undergoing surgery
Free Consultation Appointment
Healthy Knee VS Knee With Osteoarthritis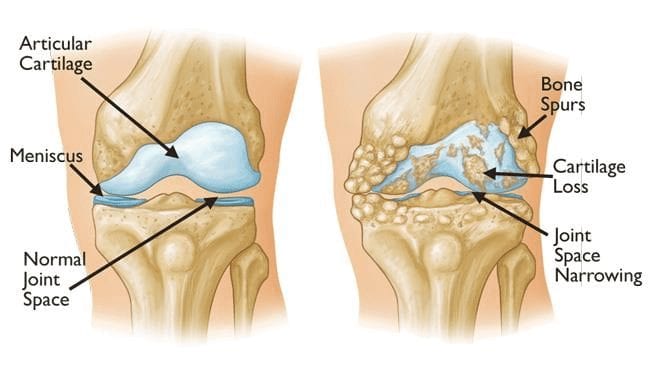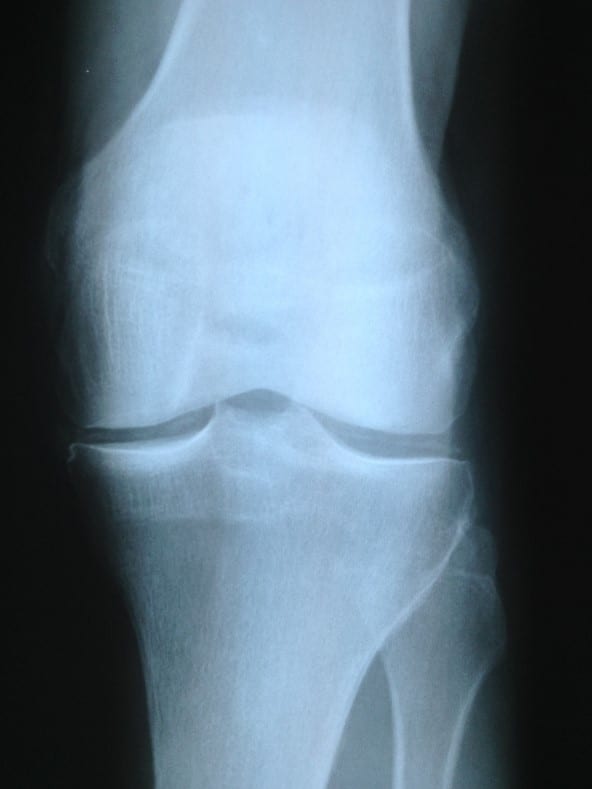 The healthy knee cartilage acts as a shock absorber and a cushion between the bones and prevents the bone from taking the full impact of everyday walking ,running, twists and falls. A healthy knee also contains sufficient synovial fluid, a thick, gel-like liquid that reduces friction in the joint. A substance in the synovial fluid called hyaluronic acid acts as the joint's "grease" and provides lubrication between bones and cartilage. In Osteoarthritis however, the synovial fluid becomes less viscous and its lubricating, shock-absorbing and filtering abilities are reduced. The coating over the surface of the joint breaks down, leaving the cartilage exposed to mechanical and inflammatory damage.
What is Viscosupplementation
Our aim at Genesis Medical Clinic is to provide knee pain relief without unnecessary knee replacement surgery.
If the conservative approach of OTC medicine, exercise, physical therapy and even weight loss has failed to reduce knee pain then it is time to consider a better, non-habit forming, non-surgical treatment aka viscosupplementation.

In the search for less invasive treatments that provide greater relief, researchers discovered the benefits of lubrication injections, or viscosupplementation. Viscosupplements are doses of hyaluronic acid that are injected into the knee and into the synovial fluid. This is a relatively new form of treatment for knee OA. Viscosupplementation has become more popular and more widely accepted, and is FDA approved. The additional hyaluronic acid fills the joint area and increases lubrication in the joint, making movement much easier. Researchers also think that the injection of hyaluronic acid may stimulate the body to produce more of its own hyaluronic acid, which will further cushion the joint and make the effects of the injections last longer.
Why Hyaluronic Acid Injections?
At Genesis Medical Clinic we strive to provide the best possible treatment for your knee Osteoarthritis. We treat our patients with only the most natural and pure substance available today to treat knee osteoarthritis. Hyalronic acid injections are a non-invasive knee pain treatment which
✔️Cushions your joint
✔️Lubricates your joint
✔️Binds with the fluid producing cells within your joint to teach them to start producing THICK fluid again!
Without using
❌No Steroids
❌No Drugs
❌No Surgery!!!
Book Your NO COST-NO OBLIGATION Complimentary Consultation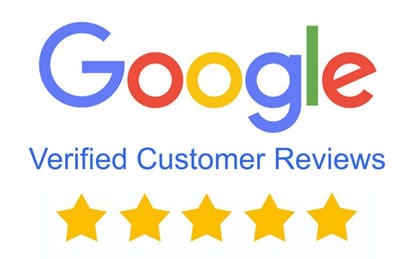 Karen Creager
I have been attending this clinic for well over 6 years. The staff always goes above and beyond to make me feel safe and comfortable coming here. I live over 40 mins away and continue to come to this clinic every single month. My doctor has been able to work with me over the years and find a treatment plan that has increase my overall quality of life. They take the time to listen to all my problems and concerns and then figure out the best course of action to help me. Since I started going there, I have been able to manage my chronic pain and allow me to go through life pain free and being able to be a fun grandma again to my 6 grandchildren. If you are looking for a kind, professional and all-around amazing place to manage your pain then look no further.
Karen Creager
Daniel Touby
I was in terrible pain before I found this place. This place saved my life. Genesis has made my pain a lot less. The doctors and the staff are very courteous and nice.
Daniel Touby
Brenda Dabs
Very hard to find a doctor that takes the time to listen and to try to find the right treatment plan but that is what I have found here.
Brenda Dabs
Qianna Standiferkk
I have been coming to Genesis Medical Clinic for a while and the doctors are really nice. The staff is excellent. I will recommend Genesis to all my family and friends.
Qianna Standiferkk
Follow us:
*More insurance carriers to be added soon