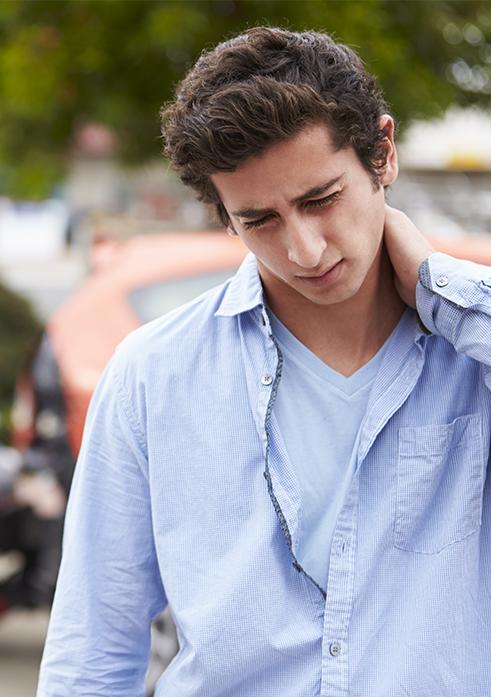 Auto Injury Treatment in Tampa, Florida
Skilled and Professional Pain Treatment
Genesis Medical Clinic in Tampa, Florida provides auto injury treatment to patients suffering from pain related to injuries sustained in an auto accident. Accidents, particularly auto accidents, can cause a number of painful conditions.
Our Genesis Medical Center is equipped with an X-ray machine for any emergency situation. Our doctors and medical assistants are very friendly and courteous, and we accept most major medical insurances like Medicare, TRICARE, PIP, and WC. Please call us at 813-549-7465 for more information.
Whiplash – Auto Injury Treatment
Whiplash is very common among victims of auto accidents. This typically occurs when you're hit by a speeding car from behind. This causes your head to be whipped backwards, leading to the contraction of your neck muscles. Due to this, the front muscles and ligaments of the neck get strained.
If you're experiencing severe headaches and pinched nerves following an auto accident, don't let such conditions go unexamined. Consult the medical professionals at Genesis Medical Clinic in Florida and get your whiplash injury treated.
---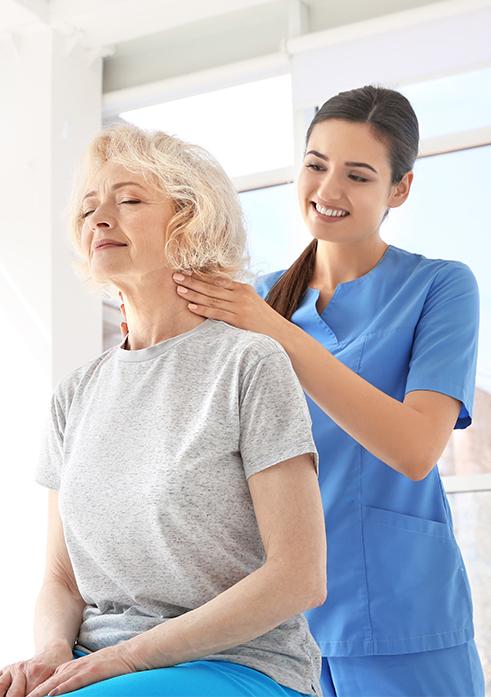 What to Expect on Your First Visit for Auto Injury Treatment?
At Genesis Medical Clinic, we treat any functional problem that may have resulted from back and neck injuries, strains and fractures, sprains, arthritis, amputations, work or sports injuries, strokes, cerebral palsy, and other conditions.
As soon as you step into our office, we will try to help you feel better. Depending on the nature of your injury, you may need care 2-3 times a week for 4-12 weeks.
Next, we enter the corrective or restorative care phase where we try to heal the muscles and other tissues.
Once you're completely healed, we recommend a regular follow-up with us to address any future problems.

Modern Therapies for Maximum Auto Injury Pain Relief
Our superior rehabilitation programs and pain management services include:
Hand therapy
Low back rehabilitation
Isokinetic testing and exercise
Work conditioning
Manual therapy
Physical therapy
Sport-specific rehabilitation
MJ rehabilitation
Vestibular rehabilitation
Women's health
Work injury rehabilitation
Anodyne therapy
Advanced gait training

Our auto injury treatment at Genesis Medical Clinic – can also provide patients with exercises. Specifically, we provide patients with a "blueprint" of exercises that can be performed at home to strengthen the body and correct any irregularities.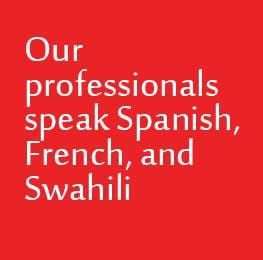 Language

At Genesis Medical, we understand the value of language interpreters as they help providers to develop a better understanding of a patient's cultural background and how it may influence essential healthcare decisions. We will be happy to accomodate you if you only speak Spanish, French and Swahili.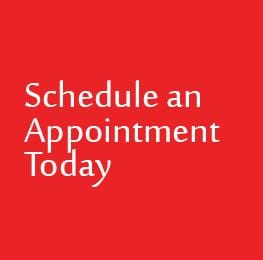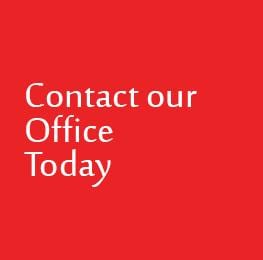 Contact Us

Click the link below to leave us a message and a member staff will call to discuss any questions you may have. Be sure to also check out our frequently asked questions section.
Click here to go to our Contact Page