To give you the best possible care, Genesis Medical Clinic does all that can be done. Below are all the useful resources which you can print and fill out at the comfort of your home so that you can save time.
If you want to schedule an appointment, call us at 813-549-7465. Before you come, make sure you have these with you:
Medical insurance card (only if you have one)
Auto insurance card and claim number
Photo ID
List of all ongoing medications
Report and film or CD of MRI or CT
Adjuster name and contact number
Accident report
Attorney's address and contact number
We may make copies of your insurance card and ID, and we may also check if all the information in our database is correct. You will be provided with all the necessary forms for your insurance.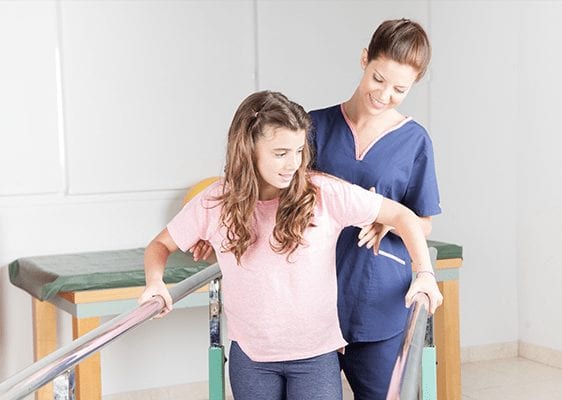 Patients Under 18
A parent or legal guardian must accompany new patients under the age of 18 on their initial visit. The parent or legal guardian may designate another adult to accompany an existing patient during follow-up visits if it is specified on a Minor's Consent for Treatment form. This form can be obtained during check-in.
Patient Privacy Policy
The Health Insurance Portability & Accountability Act (HIPAA) of 1996 ensures that your health information is properly protected while allowing the flow of health information needed to provide and promote high-quality health care and to protect your health and well-being. This gives you the right to understand and control how your health information is used.
As required by HIPAA, Genesis Medical Clinic understands and is committed to maintaining the confidentiality of your health information. We collect personally identifiable information such as names, postal addresses, email addresses, etc. We make a record of the medical care we provide and may receive such records from others. We use these records to enable Genesis Medical Clinic or other health care providers to provide quality medical care, obtain payment for services rendered, and meet professional or legal obligations needed to operate our medical practice properly.
Uses and Disclosures of Health Information
Treatment: Disclosure of your protected health information to provide, coordinate, or manage health care and other related services. We may share your health information with referring physicians, your primary care physician, a specialist, or a pharmacy.
Payment: Disclosure to obtain reimbursement for healthcare services, confirmation coverage, billing, or collection activities and utilization review.
Healthcare Operations: Disclosure to support the business side of running our practice, such as evaluating our treatment and services to you, evaluating our staff, conducting quality assessment and improvement activities, and auditing functions. We also may disclose your health information to third-party business associates who perform billing, consulting, transcription, or other services for our facility.
We will use and disclose your protected health information when required to by federal, state, or local law.
We may use and disclose protected health information to remind you about appointments.
In any other situation, we will obtain your written authorization before disclosing your protected health information. Even if you provide us with a written authorization to release your information, you later can revoke that authorization to stop future disclosures at any time.
As required by law, if we believe that you have been a victim of abuse, neglect, or domestic violence, and you agree to the report, we may use and disclose your protected health information to notify a government agency. We may use and disclose medical information about you when necessary to prevent a serious threat to your health and safety or the health and safety of the public or another person.
We may use and disclose health information about you for research purposes.
We may release medical information about you to military command authorities, if you are a member of the armed forces and your information is requested. We may also release medical information about foreign military personnel to the appropriate foreign military authority.
We may disclose medical information about you for public health activities. This may be done to prevent or control disease, injury, or disability; to report births and deaths; to report child abuse or neglect; to report reactions to medications or problems with products; to notify you of recalls of products you may be using; or to notify you if you have been exposed to a disease or may be at risk for contracting or spreading a disease or condition.
Your Individual Rights
You have the following rights with respect to your protected health information, which you can exercise by presenting a written request to the Privacy Officer:
You have the right to inspect decisions made about your care and to obtain a copy of your medical information.
You have the right to request an amendment from us if your medical information is incorrect or incomplete.
You have the right to request limitations and restrictions on medical information disclosure, including disclosure to family members, relatives, close friends, or any other person identified by you. Please note that we are not required by law to agree to the requested restriction. But if we do agree, we will comply with your request unless the information is needed to provide you emergency treatment.
You have the right to receive written notification of a breach if your unsecured medical information has been accessed, used, acquired, or disclosed to an unauthorized person as a result of such breach, and if the breach compromises the security or privacy of your medical information.
You have the right to request an accounting of disclosures: a list of times we disclosed your health information.
You have the right to a paper copy of this notice from us upon request. You may ask us to give you a copy of this notice at any time.
To exercise the above rights and submit concerns of privacy violation, please contact Judy Bosamente at 813-549-7465. You will not be penalized for filing a complaint. You may also send a written complaint to the US Department of Health and Human Services.
Patient Financial Policy
In order for us to be able to continue to deliver high-quality care, it is necessary to provide a financial policy. PLEASE READ ALL INFORMATION.
Please present your insurance card(s) at each visit. It is your responsibility to provide us with the correct information so that we may submit to your insurance. Failure to do so may make you liable for denied claims.
We will collect your deductible, co-payment, or payment for non-covered services, along with any patient balance due the time of your visit. We accept cash, checks, Visa, MasterCard, American Express, and Discover. We cannot bill you for co-pays; they must be made at the time of your appointment.
If we do not participate with your insurance, we will file your claims as a courtesy and ask that you follow up to make sure payment is made to us in a timely manner. If we do not receive payment from them within 45 days, you will be billed for any unpaid balance, AND a 1.5% monthly interest will begin to accrue on your account. Balances are expected to be paid in full within 30 days. If payment on your account is not done in a timely manner, your account may be referred to a collection agency and reported to the credit bureau.
MEDICARE PATIENTS: We will submit to Medicare for all your covered services. If you have a supplemental insurance, we will also submit that for you as a courtesy. If payment is not received from your supplemental insurance within 30 days of being submitted, we will ask for the balance due. If you do not have a supplemental insurance, your portion (20% of the amount allowed by Medicare) will be collected at the time of service. Each year, you will be expected to pay the allowed amount of your charges until your Medicare deductible is met.
MEDICAID PATIENTS: We are not participating providers with Medicaid. We ask that you pay for your services at the time of your visit.
HMO-PPO PATIENTS: If we participate with your plan, we will submit your services to your insurance for you. Your co-payment will be collected at the time of service — no exceptions. If your plan requires you to choose a primary care physician, it is your responsibility to make sure your insurance company has the physician you are seeing in our office as your PCP. If your plan requires you to have the authorization to see a specialist, you will need to obtain that from our office prior to seeing the specialist. A 72-hour notice is required to obtain all referrals. We cannot obtain retroactive referrals. If we do not participate with your plan, we will verify your out-of-network benefits, file your services, and expect payment of your portion of the services at the time of your visit.
SELF-PAY PATIENTS: Patients without insurance coverage will be expected to pay at the time of service. If you will not be able to pay in full, you must contact our billing department prior to seeing the doctor to make payment arrangements.
NO SHOW OR MISSED APPOINTMENTS: We understand there may be times when you are unable to keep an appointment. A 24-hour notice must be provided to prevent incurring a cancellation fee. If two appointments are missed without proper notice, you will be charged a $35.00. Remember, whether you do or do not have insurance, you are ultimately financially responsible for the payment of your services.
If you have any questions regarding our financial policy, please contact our billing department or practice administrator.
Insurance and Fees
Payment options include:
Cash
Visa
Mastercard
Amex
Discover
Check
United Healthcare
Tricare
Medicare
Workers compensation
Aetna
Cigna
Avmed
VA
Workers comp
PIP