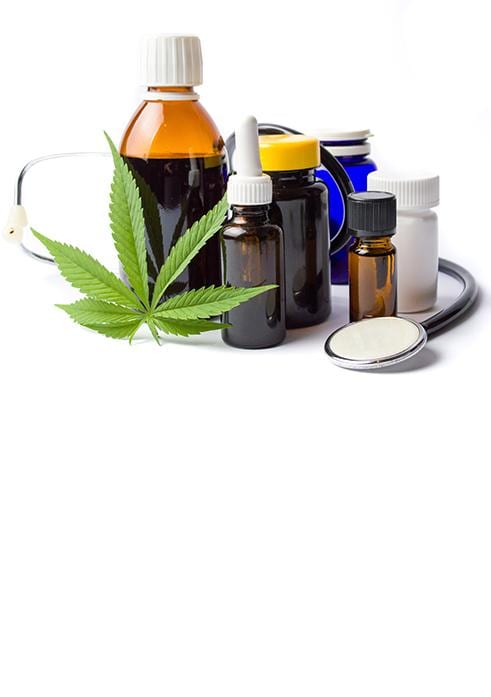 Requirements for Florida Medical Marijuana
You must be over 18 yrs
You must be a Florida resident with valid Florida ID card.
You must obtain medical records from your doctor or primary care doctor documenting your diagnosis and bring this record to your initial evaluation.
You must register in the medical marijuana registry maintained by Dept of Health
You must have tried other conservative treatment without success for your debilitating medical condition.
Debilitating Medical Conditions covered by Florida Medical Marijuana:

Amyotrophic lateral sclerosis
Cancer
Chronic Pain
Crohn's disease
Epilepsy
Glaucoma
HIV/AIDS
Parkinson's disease
PTSD (Post-traumatic stress disorders)
Terminal Illness
Any other condition of the same severity as determined by your doctor.
In order to be afforded legal protection of the Florida Medical Marijuana law, qualified medical marijuana patients must register with the State's patient registry and possess a valid state-issued identification card, issued by the Florida Department of Health Medical Marijuana Program. A Florida medical marijuana card is a personal identification card verifying that the patient is a legal state-registered medical marijuana patient, and for purposes of the Department and law enforcement, medical marijuana cards also identify those individuals exempt from criminal and civil penalties, for conduct pursuant to the medical use of marijuana.
---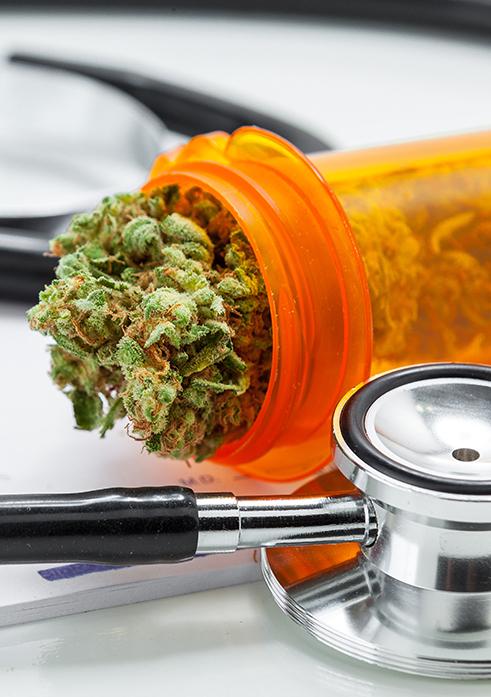 How to Get a Medical Marijuana Card in Florida
The patient must be a Florida resident with a valid Florida ID.
The patient must be registered in the Medical Marijuana Use Registry by their ordering physician. Patients can receive a recommendation in their first or second visit with a qualifying physician. Physicians must also submit Patient – Doctor Statutorily Required-Documentation to either the Board of Osteopathic Medicine or the Board of Medicine.
Submit a completed application to the Office of Medical Marijuana Use. (Can be electronically or by paper application.) Application requirements:

A fully completed application (sent via email after your physician has added you to the Medical Marijuana Use Registry)
A copy of your Florida driver license or Florida ID card
A $75 check made out to "Florida Department of Health"
A full-face, passport-type 2×2 inch, color photograph taken within 90 days of preceding application.

Requirements of the Florida Medical Marijuana Use Registry
If the patient is under the age of 18, they must have a second physician agree to the use in order to obtain an order from a qualified physician
Patients are required to obtain legitimate medical records or documentation from their primary care physician describing the diagnosis of their qualifying condition
To qualify, a patient needs to be a patient with Genesis medical and be diagnosed by the physician as having one of the following debilitating medical conditions that is specifically identified in the law:

Amyotrophic Lateral Sclerosis (ALS) / Lou Gehrig's Disease
Cancer
Crohn's Disease
Epilepsy / Seizures
Glaucoma
HIV/AIDS
Multiple Sclerosis
Parkinson's Disease
Post-Traumatic Stress Disorder (PTSD)
Chronic Nonmalignant Pain
A Terminal Condition / Terminal Illness
Anxiety
Anorexia
Arthritis
Back Pain
Cachexia
Cyclical Vomiting Syndrome
Diabetes
Hepatitis C
Irritable Bowel Syndrom
Lyme Disease
Migraines
Muscle Spasms
Muscular Dystrophy
Severe or Chronic Pain
Severe Nausea
Sickle Cell Anemia
Spasticity
Any other ailment/condition of the same severity/symptoms, when determined by a physician's opinion that the medical use of marijuana would surpass any potential health risks.

Patients (or their legal guardian) must provide the physician with written informed consent before being eligible to receive a doctor's recommendation to use medical marijuana.
Patients are required to obtain a signed Physician's Statement from a physician, currently licensed to practice medicine in Florida
The ordering physician must determine the risks of use are reasonable in light of the benefit to the patient.
Medical Marijuana Cards for Seasonal Residents of Florida
Seasonal residents, or patients who maintain a temporary residence in Florida, are required to provide the DOH with a copy of their Florida ID and two documents that show seasonal residency in order to qualify for a medical marijuana recommendation.
How Long Is a Florida Marijuana Card Good?
Patients must get their cards renewed annually. Florida medical marijuana cards expire 1 year after the date of the physician's initial recommendation. It is highly recommended that you submit your renewal form at least 45 days before your current card expires to ensure no lapse in your card coverage. Note: renewal applications CANNOT be used to purchase any form of marijuana or marijuana delivery devices.